Welcome
Welcome to the official HotdogCraft Store! Here you can buy our many in-game features and items such as Ranks, Crate Keys and Claim Blocks to enhance your gameplay experience and so much more!
IMPORTANT: If you are purchasing something for a Bedrock Client you must include an underscore ( _ ) before your username!
Anything brought from https://www.HotdogCraft.store is valid for the lifetime of the server (no refunds).
Giftcard Balance
Giveaway Goal!
3% completed
Top Customer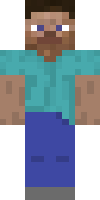 _Gashamando4429
Donated 6.04 USD this month.
Recent Payments
_Milanboy124 - Temporary HOTDOG Ran

6.04 USD

_Gashamando4429 - Pickle Rank

6.04 USD

SavageOzLuna - Ketchup Rank

54.61 USD

Freet1yeet - 3x Ore Crate Key

17.30 USD

_Ethemius - Temporary HOTDOG Ran

4.99 USD